by Logan Metesh
Southport, CT -(Ammoland.com)- On July 21, 1949, Sturm, Ruger & Company was issued their first FFL or Federal Firearms License. With that single piece of government-issued paper, the then-brand-new company could begin legally dealing in firearms. Their FFL allowed them to "transport, ship, and receive firearms and ammunition in interstate and foreign commerce for a period of one year."
Though it was just a small piece of paper, it was a really big deal. Just seven months earlier, in January 1949, Bill Ruger's success as we know it today was far from guaranteed. He was $40,000 in debt and just about ready to close up shop when he showed Alexander Sturm a prototype of something new that he was working on, harking back to his previous life with the military and arms development. Sturm liked what he saw and agreed to bankroll the project with $50,000.
The first Ruger "factory" was in a small, unassuming building affectionately dubbed the "Red Barn" across the street from a railroad depot in Southport, Connecticut. The company's first offering was equally unassuming: a semi-automatic .22-caliber pistol designed for plinking (shoot at a can, bottle, or similar target).
Initially, a total of eight barreled pistol receivers were made as test guns for the new design. Ruger Standard Serial Number 3 was the first gun to leave the factory on September 15, 1949 – done so legally by way of their Federal Firearms License. That pistol was purchased by assembly department foreman John L. "Jack" Boudreau, despite the fact that the guns weren't quite ready for primetime.
Some of the internal frame springs and pins were handmade one-offs. The serial numbers on the first eight guns were hand-stamped because the machine for that wasn't up and running yet. A final magazine design hadn't been completed yet, so Boudreau's Serial No. 3 pistol utilized a modified High Standard HD pistol magazine. Grip medallions, which feature the now-iconic Ruger logo, hadn't arrived, so a blank disc was inserted as a placeholder. By 1979, the one millionth Ruger Standard pistol was completed. That comes out to 2,777 Standard pistols a month – every month – for 30 straight years! That's no small feat, to be sure.
Since that first FFL was issued some 70 years ago today, the company has grown exponentially and has become one of the largest and most successful firearms companies in the United States. The humble startup consisting of just a few guys now has 1,800+ employees. Still based in Connecticut, Ruger has five factories across the US. The original "Red Barn" still stands and is today home to a real estate company. Alexander Sturm's $50,000 investment sure paid off: Sturm, Ruger & Company is currently worth $940 million.
---
About Logan Metesh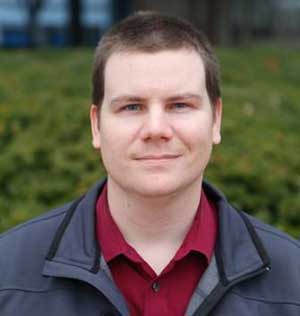 Logan Metesh is a historian with a focus on firearms history and development. He runs High Caliber History LLC and has more than a decade of experience working for the Smithsonian Institution, the National Park Service, and the NRA Museums. His ability to present history and research in an engaging manner has made him a sought after consultant, writer, and museum professional. The ease with which he can recall obscure historical facts and figures makes him very good at Jeopardy!, but exceptionally bad at geometry.