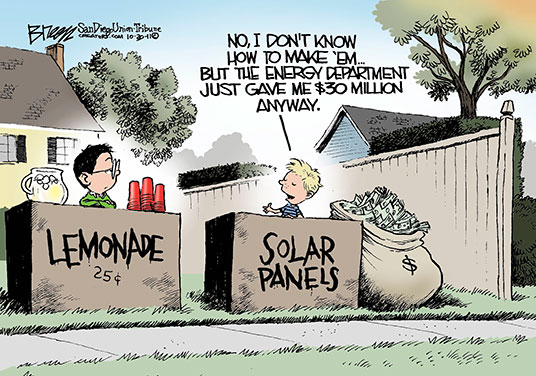 Jackson Energy Authority was recently awarded a two-megawatt solar generation project through the Tennessee Valley Authority's Distributed Solar Solutions pilot program.
JEA communication relations manager Bruce Dorris said this project will be an industrial community solar project and give local companies a renewable energy source in Jackson.
"So many of the industrial customers, whether they're a nationwide company or regional company, they're required to have a certain amount of renewable energy credit," Dorris said. "As you produce renewable energy, solar in this case, that system is accredited with a certain amount of green credit, because you're making electricity that is not filled with fossil fuels. Those green credits are what companies are need of to satisfy certain federal requirements."
JEA worked with Nashville-based developer Silicon Ranch Corporation to develop the project. Silicon Ranch will fund, build, own and operate the solar energy facility as part of the agreement.
"We did not want to put in a system that would impact the local ratepayers," Dorris said. "We did not want local ratepayers to pay for a solar system that would benefit a small group of customers. The fact it was zero dollars out-of-pocket was a huge decision maker for us."
---
JEA must think everyone that everyone in the city of Jackson is stupid for attempting to make us believe this will not cost the taxpayers something. We are a captured audience without an escape hatch and the fire is burning.
According to Washington Times, taxpayers are already on the hook for more than $2.2 billion in costs from the federal government's energy loan guarantee programs, according to an that suggests the controversial projects may not pay for themselves, as officials had promised.
Nearly $1 billion in loans have already defaulted under the Energy Department program, which included the infamous Solyndra stimulus project and dozens of other green technology programs the Obama administration has approved, totaling nearly about $30 billion in taxpayer backing, the Government Accountability Office reported in its audit.
The hefty $2.2 billion price tag is actually an improvement over initial estimates, which found the government was poised to face $4 billion in losses from the loan guarantees. But as the projects have come to fruition, they've performed better, leaving taxpayers with a shrinking — though still sizable — liability.
Forbes calls it a "costly and frustrating flop in which massive federal expenditures, over an extended period of time, have resulted in laughably meager results."
The power they did produce was unreliable, impractical and still not really "cost competitive" if you subtract the direct and indirect subsidies, coming from all levels of government, that keep this teetering house of cards from falling over.
The rate of failure, cronyism, and corruption at the companies receiving the subsidies is substantial. The fact that some companies are not under financial duress does not make the policy a success. It simply means that our taxpayer dollars subsidized companies that would've found the financial support in the private market.
So far, 34 companies that were offered federal support from taxpayers are faltering — either having gone bankrupt or laying off workers or heading for bankruptcy. This list includes only those companies that received federal money from the Obama Administration's Department of Energy and other agencies. The amount of money indicated does not reflect how much was actually received or spent but how much was offered. The amount also does not include other state, local, and federal tax credits and subsidies, which push the amount of money these companies have received from taxpayers even higher.
The complete list of faltering or bankrupt green-energy companies:
*Denotes companies that have filed for bankruptcy.